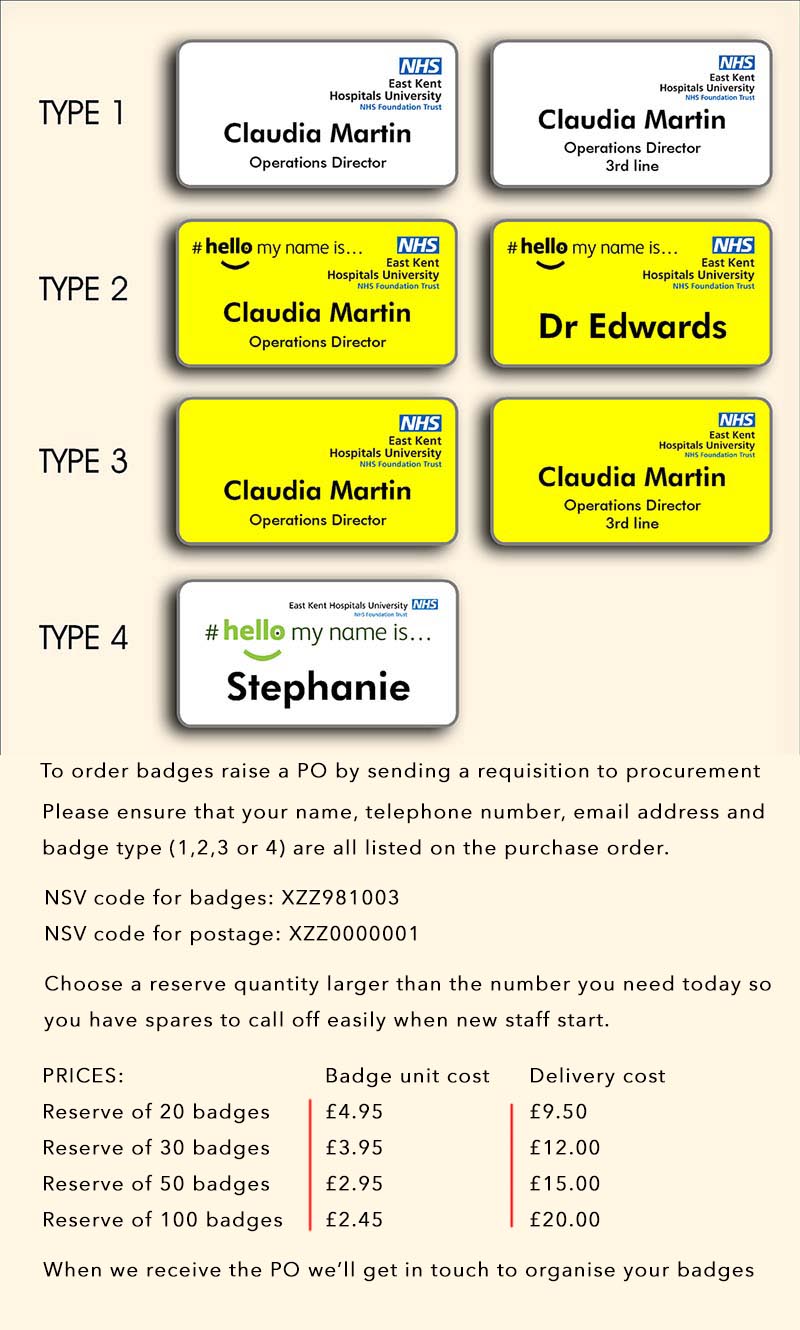 CORONAVIRUS UPDATE
We would like to assure our customers that during this difficult time Tiffany Badges are still producing name badges and photo ID maintaining our normal delivery times and charging our normal prices. Given that many of our customers are in the NHS or care home sector we would also like to assure you that we are taking all necessary precautions to ensure your badges arrive with you free of contamination. Fortunately our business is small and our manufacturing process is easily controlled.
We would like to thank the many NHS staff and care workers we supply for their selfless efforts to keep us all safe from this disease.
Should our delivery times become affected in future, we will update you here.